News
Posted by Superkidz Home Oasis on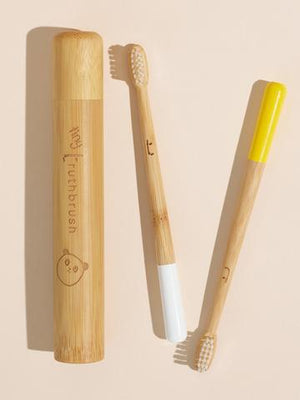 We love all our brands so much and we love shouting from the rooftops about them. So we think it's only right that we continually share about them so you can fall in love them just as much as we have. This week's brand profile features one of our most popular brands; Truthbrush! The sustainable bamboo brushes brand has an amazing product range and a super interesting backstory so find out more below. Brand History They were Catherine and Catherine, a fashion buyer and an NHS doctor.  Firm friends and founders of the Truthbrush.  They believe in complete transparency, honesty and openness. And...
Posted by Superkidz Home Oasis on
Looking for ideas for an unusual Father's Day gift? Fed up with the "world's greatest dad" mugs? Want to give your dad something that is really useful, elegant and with flair? You are in the right place. Take a look at our suggestions – we'll show you some very beautiful objects worth your attention! LET US INSPIRE YOU Father's Day is always a good moment to focus on your dad, spend some quality time with him, chat like you used to when you were a kid and give him something cool. The "gift" bit is often problematic. After all, finding...